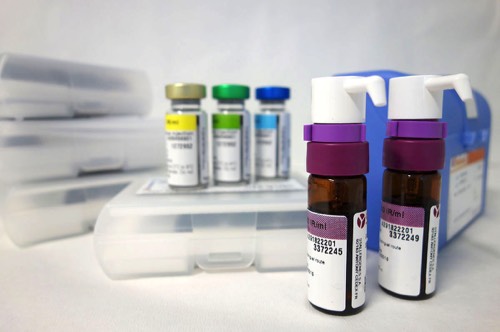 Immunotherapy or desensitisation to an environmental allergen can be an effective way of modifying the underlying disease in a person with allergy.
There are different effective means of managing the disease process for allergic rhinitis (hay fever). The treatment offered is varied with respect to how the disease affects the individual subject. Management will include avoidance of the allergen. Management may also involve use of medication for relief or to prevent symptoms, particularly when a subject is exposed to high levels of allergen (such as in the spring season for a person with seasonal hay fever). Immunotherapy is a long-term therapy that acts on the immune system to modify the underlying disease process.
Our practice offers a range of procedures to desensitise a subject to a particular allergen.