Location
71 Kooyong Road
Caulfield North VIC 3161
Monday
Alt Tuesdays
Wednesday
Thursday
Friday
2:00 pm - 5:00 pm
9:00 am to 5:00 pm
2:00 pm - 5:00 pm
8:30 am - 5:30 pm
8:30 am - 2:00 pm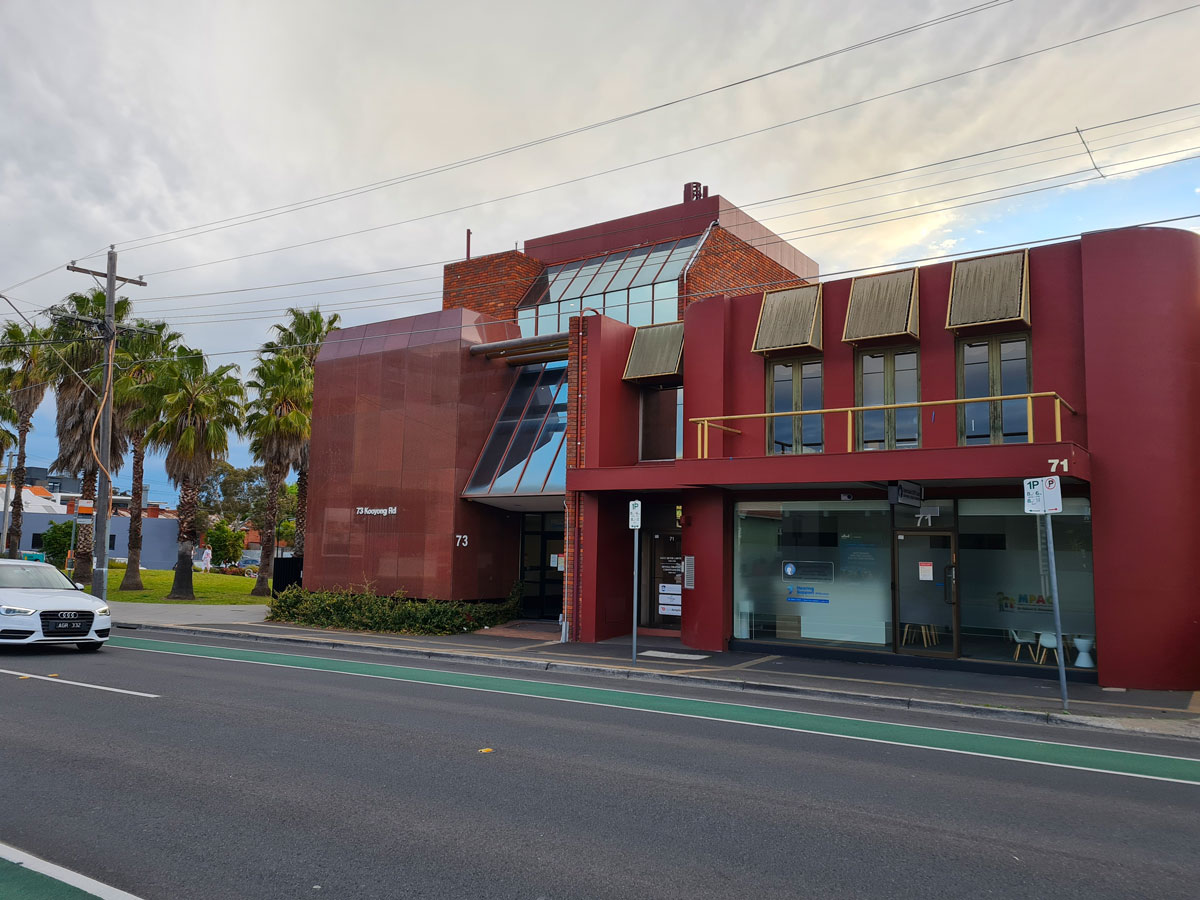 Parking
Restricted street parking is located in Kooyong Road directly outside of the practice and additional all day parking is located in nearby Leaburn Ave or Raphael St. Nearby trams and buses also service the practice.
Please arrive early to give yourself sufficient time to comfortably park.
Country Patients
If you travel more than 100 km you may be entitled to travel assistance. Information and forms are available from Centrelink or can be downloaded here:
Victorian Patient Transport Assistance Scheme
. Telehealth consultations are also available. This can be particularly useful for review appointments.